Radonitsa in Makarovo, Ukraine, Kazan Mother of God Parish:
РПЦЗ: Радоница 2018 в селе Макарово на Украине (ФОТО)
ROCOR: Radonitsa 2018 in the village of Makarovo in Ukraine (PHOTOS)
Автор: Митрополит Агафангел.
Author:
Metropolitan Agafangel
.
Дата публикации:
Date of publication:
17 апреля 2018
April 17, 2018
.
.
Категория:РПЦЗ.
Category:
ROCOR
.
Игумен Мефодий отслужил панихиду на местном кладбище для прихожан прихода в честь Казанской иконы Божией Матери.
Hegumen Mefody served a memorial service at a local cemetery for parishioners of the parish in honor of the Kazan Icon of the Mother of God.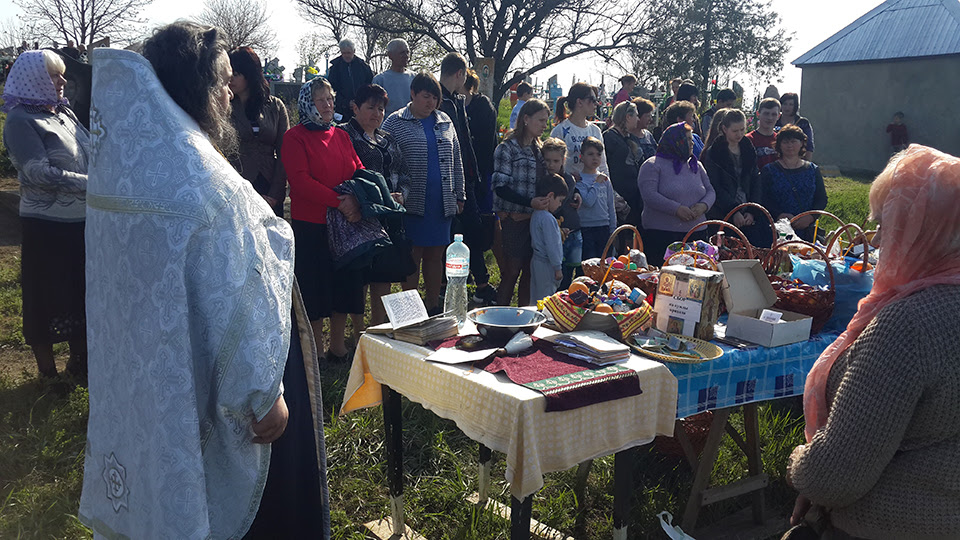 Метки:рпцз, одесская епархия, село макарово
Tags:
rpcz
,
Odessa diocese
,
village of Makarovo